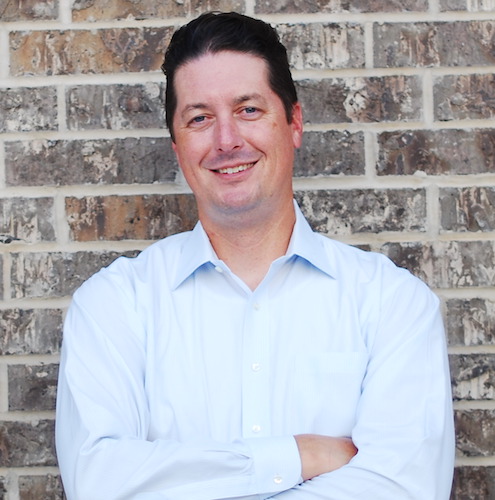 Generosity Coaching Group for Pastors
6 months, Limited to 12 people

"I'll help your church thrive, with a culture of generosity and financial momentum"
Session Overview
1. Generosity Land Mines: Every church is unique, and yet has similar challenges. As your guide let me show you the common land mines of generosity and how to avoid them.
2. Top 5 best practices of church stewardship and generosity.
3. Jesus and Money: Spiritual transformation through teaching on money.
4. How to disciple the 4 S's (Struggling, Stable, Solid, Surplus). Even social economic group has spiritual and financial needs.
5. Cash giving and Planned giving in the church. What are the most common giving barriers? 90% of families assets are non-cash. Do you offer options other than cash?
6. It takes a team! Recruit, train and maintain volunteer teams. What to look for and what to look OUT for!
About Gunnar
Before founding Generosity and Stewardship Strategies and co-founding Financial Freedom International, Gunnar Johnson was a local church Pastor and business owner. He had the privilege of serving as an Executive Stewardship Pastor at Gateway Church in Southlake Texas for 11 years. Prior to 13 years of vocational ministry he owned a Drywall business in Florida, and a Chem-Dry carpet cleaning company Texas while serving on staff with Howard Dayton and Larry Burkett at Crown Financial Ministry. Gunnar has taught and written extensively about generosity and stewardship in the church context. In 2016 he published: Generous Life Journey: The Road to Financial Freedom.
Gunnar has a passion for teaching Biblical Generosity and Financial Stewardship to individuals, churches, non-profits and businesses. He loves watching how they grow through the power of God's Word. Recently he started a new organization called Learn Generosity, which focuses on consulting, workshops, and training for churches and leaders.
Gunnar has been married to Missy for more than 21 years and has three kids. Faith is in her freshman year of college, Katelyn is a high school sophomore and Elijah is in 6th grade.
He relaxes by riding his Harley Davidson or taking a long bicycle ride. You can find him on twitter @GunnarJohnson.
Who is this for?
Senior, Associate, Executive, or Operations Pastors

Any leader that wants to grow a culture of generosity in their church, and identify systems, structure and vision to make it happen
6 live monthly video calls with your small group, 2 hours of teaching and Q/A (via Zoom Meeting)

Private online community (via Slack) to collaborate with Gunnar and group (12 people max)

1 60-minute coaching call with Gunnar

Access to video sessions, to rewatch or
if you missed a call
What do I invest?
$750 ($125/month) 100% payment upfront to reserve spot

Participation on live video calls for at least 5 of 6 months

Engagement in 'Slack' online community, sharing questions, ideas, and goals

Read books or articles Gunnar recommends for the sessions
The Steps
1. Apply and pay registration before the group is full (12 spots).

2. We set you up in your online group, where you can ask questions and connect (via Slack.com).

3. Start 1st video call in January for 6 months, growing with Gunnar and becoming who God wants you to be.
 
SESSION: JANUARY - JUNE 2018

Don't let generosity decline in your church, apply today.
Too often, when someone hears the word "stewardship" at church, they immediately grab their wallets and think, "Here it comes. The church is after my money again!" That's a tragic misunderstanding of the biblical principles of stewardship. A steward is just a manager of God's resources! In Generous Life Journey, Gunnar Johnson draws on years of research and hands-on ministry to unpack true, biblical stewardship. What you learn just might change your life!
If you're thinking this is just another book about tithing, let me assure you—what God has given Gunnar Johnson to share with those who desire more in their lives and in their churches is greater than anything you've probably been given before. With practical applications, valuable tips, godly wisdom and insight, Gunnar has written a book that encompasses all aspects of your life and helps you discover what you're supposed to be doing and all God has for you. Gunnar says life with God is an adventure and his encouragement to us is: "Let the adventure begin!"