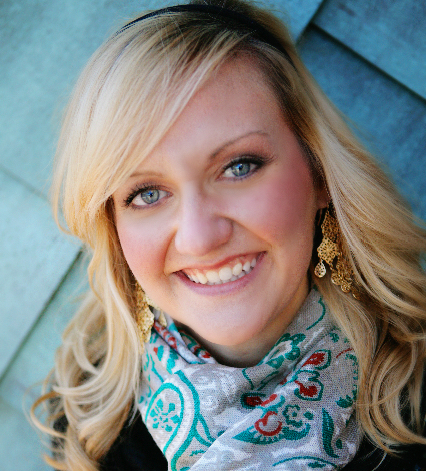 Leading Women Towards Reproducible Disciple-Making
3-Month intensive (August - October 2018)
Limited to 12 women
$800 or $275 a month
Session Overview
I've talked to countless women who feel guilt and frustration because "they were never discipled" or "they see so many different definitions and programs for discipleship" and the result is they are busy doing many things- some they enjoy and some they don't- and none of it is producing lasting fruit. I will give them biblical definitions and reproducible tools they can implement personally and train others in immediately.
 
1. I am part of one big story. In this lesson, we will do an overview of Genesis to Revelation to see God's story and our role and identity in His story! In case you skimmed...I won't be quoting a discipleship book, but we will see Jesus' plan for making disciples!
 
2. I am a disciple. We hear "discipleship" and there is an immediate emotion. For some the emotion is fear: "I don't know how to do that.. I was never discipled." For others the emotion is uncertainty: "There are so many ways to disciple that I'm not sure who to pick or what to say." Sadly for many the emotion is guilt: "I've known my whole life I should disciple and I never have." The answer to any emotion you feel when someone asks you to disciple them is to hear a Biblical definition of a disciple and be trained in some simple tools to obey what you have heard.(James 1:22). In this lesson, you'll learn what a disciple is and that your calling is to be a disciple who makes disciples.
 
3. I am a disciple maker. This lesson will answer the 4 common questions of discipleship: why we make disciples, who we disciple, what we say and when we start.
 
4. I have been given the mind of Christ. I've heard for years that "the battlefield is in the mind." I'm convinced this is true. If I can recognize a truth from a lie quickly, the lie doesn't have the opportunity to settle in my heart and appear to be true to me. I can recognize a lie quicker and take my thoughts captive with Jesus power with less struggle now that I'm a little older. But, this gift from God did not come with age! I memorized, devoured and meditated on 7 passages from Scripture that I cannot wait to share with you! Having the mind of Christ will produce a healthy walk with Jesus. As you walk in a healthy way with Jesus, you will look like Him and your disciples will too. We reproduce in our disciples what we live.
 
5. I am a seed sower. Do you love sharing the hope of Jesus? Are you terrified you'll say the wrong thing? Do you feel so excited to be around people who don't know Jesus? Are you ever around people who don't know Jesus? It may seem like I'm talking in extremes, but I've never met someone who is "in between" these scenarios when it comes to evangelism. Connecting evangelism to your identity.. I am a seed sower. You are a seed sower. One of my favorite women in Scripture was one of the most successful seed sowers! We will learn from her and learn a reproducible discipleship tool that will equip you and others to be seed sowers.

6. I am free. You know who you are in Christ. You know you are part of His plan to make disciples. You are free to live in who Jesus made you to be and called you to be. It is for freedom, He set us free. We will learn the Gospel tool that completely changed the way I view my walk with Jesus. I want us to finish our time worshiping God because discipleship isn't something we do...I am free to make disciples because I am a disciple who makes disciples.
About Amy
Amy is passionate about knowing God and making him known. She has served in countless leadership roles within local churches...everything from greeting to nursery to helping lead worship on Sundays (talking and praying not singing..). She served on staff at Prestonwood Baptist Church training women of all ages and developing a discipleship strategy and curriculum. She had the privilege to write a book on studying the Bible and discipleship, Table for Two, and it is currently in it's 3rd printing!
Of any title, her favorite was given by a friend.. "Amy is the girl who will train anything that breathes how to make disciples."
Many focus on their calling or walking in their calling. However, from Scripture Amy has a deep conviction that this is not her calling but our shared calling as believers. We are all called to make disciples. Amy would love to train and coach you to make disciples so that you can experience Jesus as you join Him in His mission and so that you can train and coach others to make disciples.
Amy is married to Kyle, a church planting catalyst, and together they have two young kids. Amy and Kyle live and work in Dallas, TX.
Who is this for?
Women on staff or in leadership roles in their local church.
6 live video calls (twice a month) with your small group, 2 hours of teaching and Q/A (via Zoom Meeting)

Private online community (via Slack) to collaborate with Amy and group (12 people max)

1 60-minute coaching call with Amy

Access to video sessions, to rewatch or
if you missed a call
What do I invest?
$275/ month or $800 one-time payment. (USD)

Live participation on at least 5 of the 6 bi-monthly calls

Engagement in 'Slack' online community, sharing questions, ideas, and goals

Read books & articles Amy recommends for the sessions

Complete homework and activities that Amy assigns throughout the sessions
The Steps
1. Apply, then upon acceptance—pay registration before the group is full (12 spots).

2. We set you up in your online group, where you can ask questions and connect (via Slack.com).

3. Start 1st video session on August 14th, growing with Amy over 3 months and becoming who God made you to be.

SESSION: August - October 2018
Here is the group session schedule: Every other Tuesday from 9:00-11:00 am. August 14th and 28th, September 11th and 25th, October 9th and 23rd. If you can't make a session, you will have access to a video recording.

Become the woman God made you to be, and apply below.